NSK America Launches the First High-Speed, Ultra-Precision Spindle with Coolant Through
9/12/2022
NSK America Corporation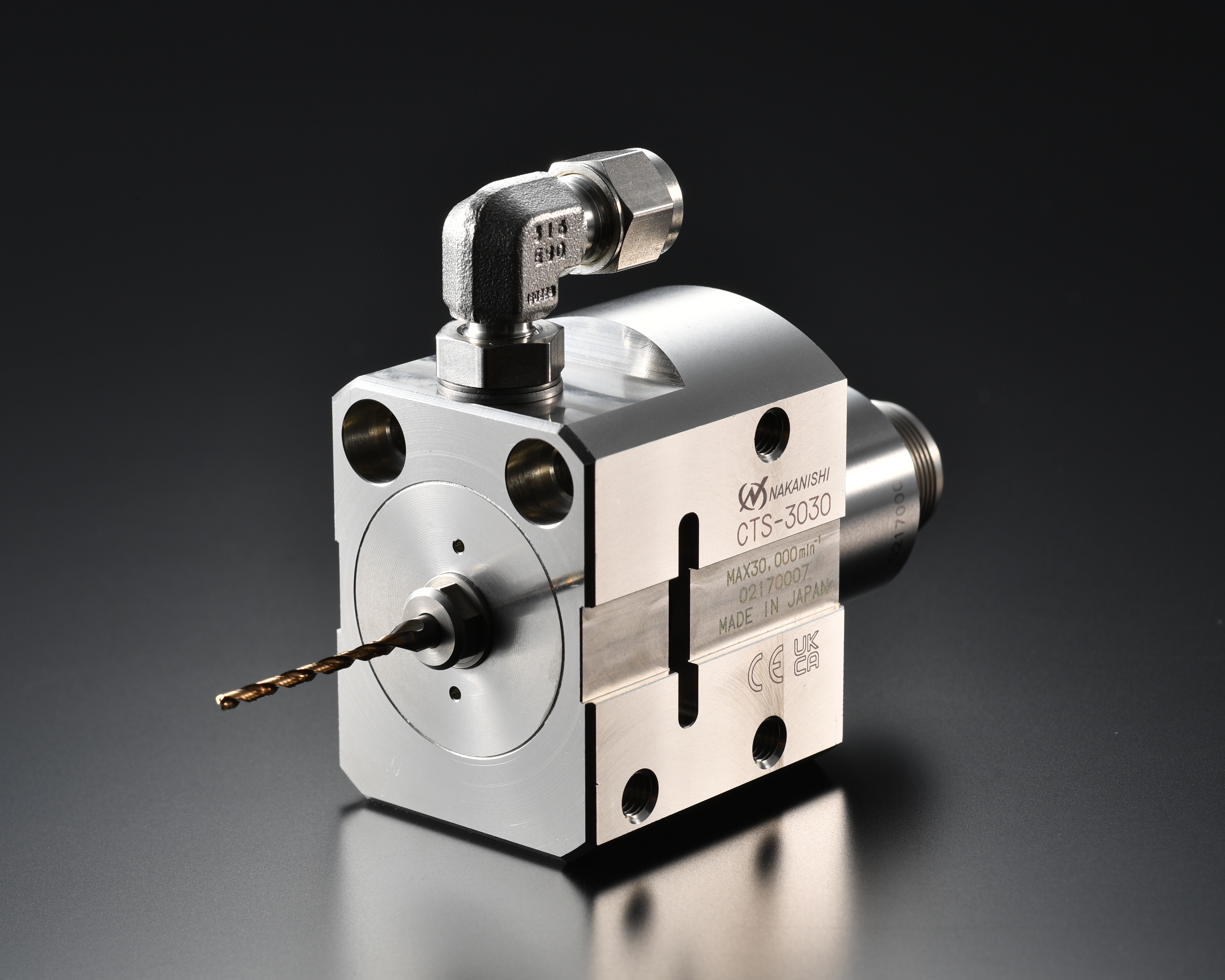 Hoffman Estates, IL – September 12, 2022 – With over 90-years of manufacturing expertise, and 40 years in the Industrial Market, Nakanishi's the state-of-the-art manufacturer of industrial spindles, introduces the first high-speed, ultra-precision spindle that seamlessly transports coolant through the cutting tool, resulting in superior hole quality and increased productivity.
"We are excited to offer this first-to-market technology to our customers. This aligns with our core mission to create innovative machining technologies that create efficiencies and take small diameter deep hole drilling to the next level of precision", said Mike Shea, Product Sales Manager.
The High-Speed Spindle offers drilling depths of up to 20xD for shank sizes 3.0, 3.175 and 4.0mm, and offers a variable speed of up to 30,000 rpm. This allows for faster cycle times and longer tool life.
The CTS-3030 Spindle allows for smaller, more manageable chips for better chip flow, spindle accuracy within 1 Micron and eliminates the need for secondary drilling operations.